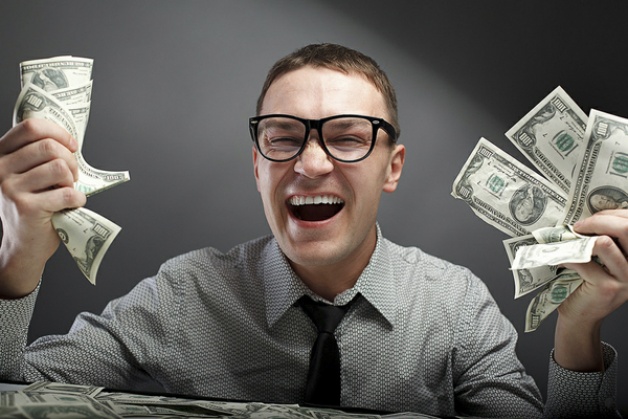 So like me, you were duped by the fake term too - Freelancing!

Well, I only tricked you into reading this post with a catchy title when I was tricked into leaving behind my glorious corporate career (not that I really had one in years, but atleast had a chance).
The word Freelancing means different things to different people. But to me, as a freelancer, what it meant earlier is quite different from what it means now.
I saw it as a fancy word for contractors, working on and off while still adding numbers to their years of experience. But once you work as a freelancer yourself, you realize that you have not been missing out on something sane in life.
you aya young heartperience and xperience and erring t door library to tely help you feel good about your
What my mom thinks- My Mom is the really innocent. She thinks I am the best multi-tasking, new age, oh-so talented person, whom people want to employ even when I deny coming to office. Every time she calls me, she says, "I hope you were not busy or I can call later. Nothing so important that can't wait." And I reply honestly, "I have all the time in the world for you Mom".
What my husband thinks – Mr husband thinks, there is no work pressure. Really? I think he gets it from here -
no peers = no peer pressure = no work pressure – logic
And if I am saving a lot of time on travel, I can invest that time in either making the house into home and devote more time to other funny things like, cleaning up the collar better, hand wash the new t-shirts that become not-so-soft and wrinkly after machine spin and wash (when he can simply invest in teddy bears and wear them to office in different colours) or make projects for kids before he returns from home or kids return from school. Night is the time for best undivided concentration, and so I should be putting on my eye glasses and owl night suit to work on office stuff without yelling to lower down the volume of TV.
What my friends think – My friends and well wishers think I am absolutely out of work. No in-business corporate will hire me and I am too insecure to label myself as un-employed. So what do I do, I go and change the title of my resume from Full-Time Employee to Freelancer. Not only that, if someone asks, what is my CTC, I have no one-word or a five digit number. Freelancer is a way to complicate your status gracefully. While trying to mislead the new generation of get-back-to-work-moms I tell them that Freelancing is the glorified form of part-time-work-from-home crap. While actually all I do is ask people to trust me that I will work honestly, not charge them unduly, will be available to talk and meet as need be and yes I have a Linked-In profile too.
What my kids think – My kids think freelancing job(not that they understand the term , but the way I work) gives me the an earned right to Facebooking at any time. Dad goes to office, so when he comes back from office we all need to ask him, how was your day, what did you bring back for us and why you don't have enough leaves to take us out on a vacation? But me, me they ask, can we have some more of the ice-cream? Why can't you work later and go to the park with us now? Can you make aaloo parantha for dinner today? Why did you forget to send my textbook to school today? Can you take a picture of my blocks rocket that I made?
So what I actually think – Freelancing work may sound all fancy and an alternate world with freedom from suffocating cubicles and flexibility to enjoy healthy work-life balance. But that is just day 1.
Freelancing comes with its own set of trouble. You may not be answerable to your boss, true. But you are actually juggling clients, who can more often than not just pain in the neck.
Discipline is hard, especially it is self imposed. Believe me, it is easier to wear formals with office ID around your neck and swipe card to maintain the 9 hour office duty. But if you are struggling to maintain a routine and if things can be postponed to later, chances are, they will be postponed to later.
I am always on the look out for a client which also means I am always negotiating. As if negotiating with kids over healthy eating and taking bath daily wasn't enough to make my life exciting.
And if by chance, you add the word "remote" to the word "freelancer", it makes the perfect recipe for insanity. When you are talking to a potential client about the possibility of working together, you happen to mention the word, "remote". It changes the whole equation. "Oh you are a freelancer (to be interpreted as, "good! We won't have to pay for your insurance"). Sure we are up for it." Somewhere at the end of a sentence, I add "remote", so that it can be easily go unnoticed. But the word always gets the due attention, "Oh you mean, we will not know whether you are working or not? But we wanted someone who sits close to the manager. We are sorry, we don't do that."
It's a tiring job to manage yourself, when you are someone who doesn't listen to your head all the time. Being in control and bossing yourself, is more difficult.
You haven't heard the best yet. After all this, asking the client to clear your bills, over and over again makes me sometimes wonder who's money is it that I am asking for, anyway? You asked for creativity, I did it. You asked for re-edits, I did it. You asked for plagiarism free, I did it. You asked for proof-reading, I did it. So why can't you pay me the money I asked for. I said freelancer not volunteer.
In all this I forgot to mention, I still love freelancing and would highly recommend it. Because I am the boss and enjoying the best of both worlds, It sure is difficult, but who said difficult can't be fun.
Happy Freelancing!